Collection of good practice examples in the Alps (2017)
In the Alpine region a lot of good practice examples of mountain oriented education already exist. The collected examples from France, Italy, Slovenia, Germany and Austria show a wide variety of approaches to the subject. They differ in their thematic focuses, their organizational framework, the involvement of partners from different sectors, the ways of practical implementation, the age groups of the pupils and many other aspects. The examples shall be an inspiration for your own project. Contact details and links to websites help to gather further information.
Report an interesting initiative
You can also share an original, innovative practices by filling in a short information form. Please contact the network: contact@ouralps.org
We will be happy to support you in the process.
Innovative educational practices are those that have a new educational approach, a new organisation or a new consideration of a topic based on several factors: creativity, methodology, partnership and use of resources.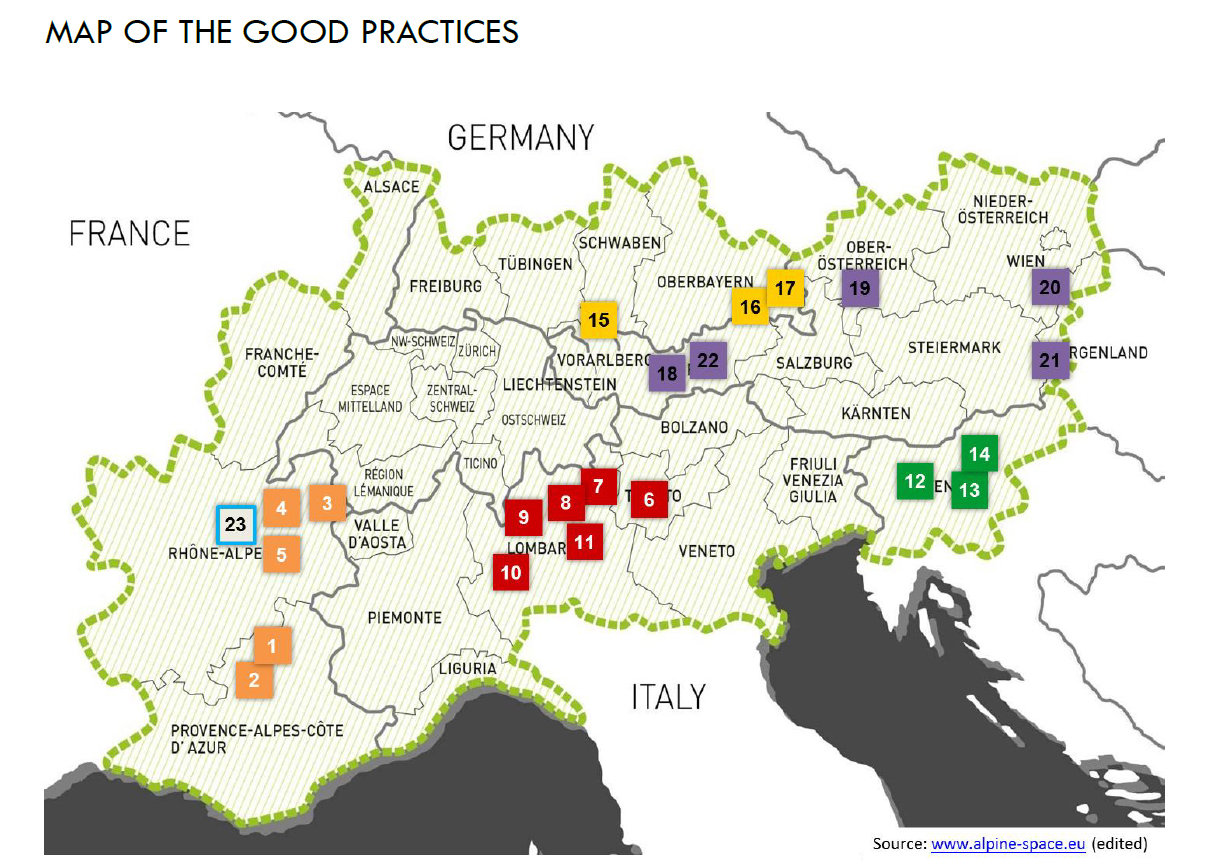 Download the document Collection of Good Practice Examples for further detailed on the good practices below.
FRANCE
ITALY
SLOVENIA
GERMANY
AUSTRIA